"Every day that dawns is a gift to me and I take it in that way. I accept it gratefully without looking beyond it." ~ Henri Matisse
In the late fall of 2013, I had the opportunity to visit a state park near where I lived in South Carolina just before sunset. This is one of my favorite times of the day to photograph, when the sun back lights the horizon and the trees, and creates silky reflections of the surroundings on water.
To be able to walk freely and safely in such a beautiful natural setting is something to celebrate. There are many places on our planet that do not have this gift. I am grateful for this beautiful place, and for the ability to freely visit this park and enjoy the peace and quiet of Nature.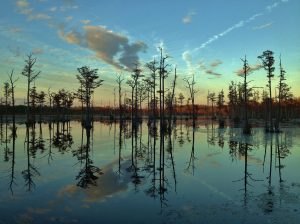 "… gratitude is light against the darkness." ~ Richelle E. Goodrich
In our daily lives, the state of gratefulness brings remarkable gifts to us, as well as to others. Just by returning our thoughts to focus on this one subject, our whole lives are transformed. Gratefulness touches everyone and everything with Divine Love, and keeps prosperity flowing in our lives.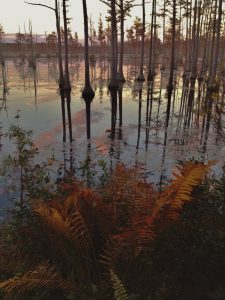 "Gratitude is the sign of noble souls." ~ Aesop
As we begin our calendar New Year, let us remember all that we have to be grateful for in our lives. Take a moment to write them down, and then read them out loud to yourself.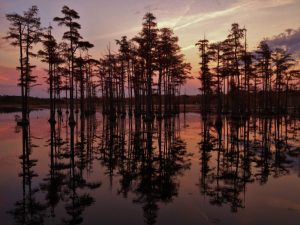 "Gratitude is the inward feeling of kindness received. Thankfulness is the natural impulse to express that feeling. Thanksgiving is the following of that impulse." ~ Henry Van Dyke

Gratitude encompasses forgiveness and love, in an everlasting circle. It is a healing energy that fills us all with grace and compassion.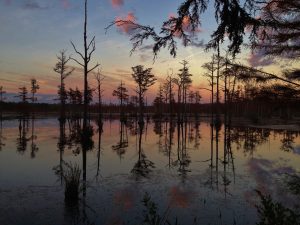 "The essence of all beautiful art, all great art, is gratitude." ~ Friedrich Nietzsche
May all your days be filled with the wonder of gratitude. Blessings to you and to our world, forever.
Featured photograph "Water Color Sunset, Goodale State Park", by Teri Leigh Teed. I am thankful for the wonderful team at SCIway.net for showcasing this photograph twice on their home page, and giving me the opportunity to be a contributor of photographs and commentary for their SC Picture Project since its inception in 2007.
Please enjoy this new video "Every Day is a Blessing", a part of the growing collection of "Healing Spirit Art" inspirational videos featuring my fine art photography, stories and poetry.